Round up from Day 2 at the EMF Champions League
The EMF Champions League's second day match reports are here!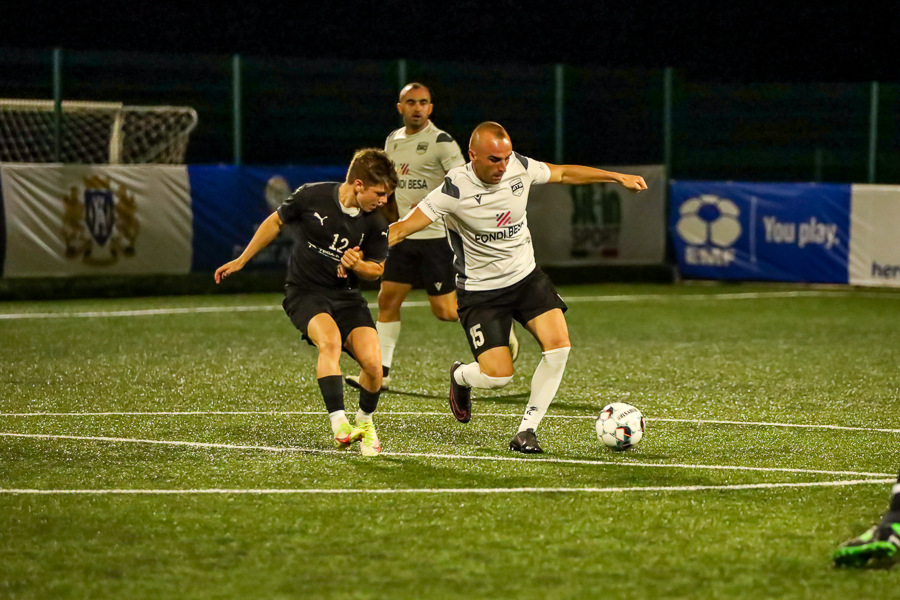 Group A
It's all still to play for going into the final group games as all four teams can still make the last 16.
SIPA 🇧🇦 bounced back from their opening day defeat to keep their hopes alive with a 5-3 against Prestige 🇦🇱
7EDMA Patrioti 🇸🇰 remain unbeaten but had to settle for a second successive draw in horrible weather conditions in Herceg Novi.
Group B
One of the pre tournament favourites, DXC Technology 🇧🇬 were the first team to crash out of the tournament after losing both of their opening games.
With 3 teams still able to top the group, tomorrow's matches will be a fascinating watch.
AEK 🇷🇴 currently sit top of the group and take on Beerbasha 🇦🇿 who thrashed DXC 5-1.
The other game in the group sees the surprise package G.I.C La Plate De Cunde up against the already eliminated Bulgarians.
Group C
Another tricky group with all still to play for. Greece's Magufana 🇬🇷 were the stand out team in group C on day two as they took 4pts from their opening two games but it's not looking good for home favourites Dadi Gradnja 🇲🇪 who are hanging on in there, just!!!
Group D
Red Meat Tadiran 🇮🇱 were one of the most impressive sides to watch as they comfortably beat EXC Mobile Ochota 🇵🇱 3-1, but the scoreline flattered the Polish team as it could and should have been a lot more.
In the other game, SZPCDSE 🇭🇺 and Flamingos 🇬🇷 fought out a 2-2 draw.
Group E
Terra Trak 🇧🇬 from Bulgaria were in excellent form in Group E with 2 wins from 2 to see them safely through to the last 16.
ATS 🇦🇱 and Todor Pet Bau Team KFT 🇭🇺 are both still looking for their first points at this year's event and will be hoping day 3 brings them a change of fortune.
Group F
Austria's finest, FC International Kickers 🇦🇹 got off to a flying start with a 2-0 over Moldovan side Interdnestrcom 🇲🇩
ACS Remiza Old Boys 🇷🇴 and MNE Viskovic Automobili 🇭🇷 produced the game of the day which saw them share a 10 goal thriller at the Polino Arena.
Don't miss the rest of the action from the group stages on our Facebook page and YouTube channel