Sabornog Hrama, G.I.C. La Plate and Liten have started the tournament by victory
The EMF Champions League started with first matches on Wednesday. Look at the report!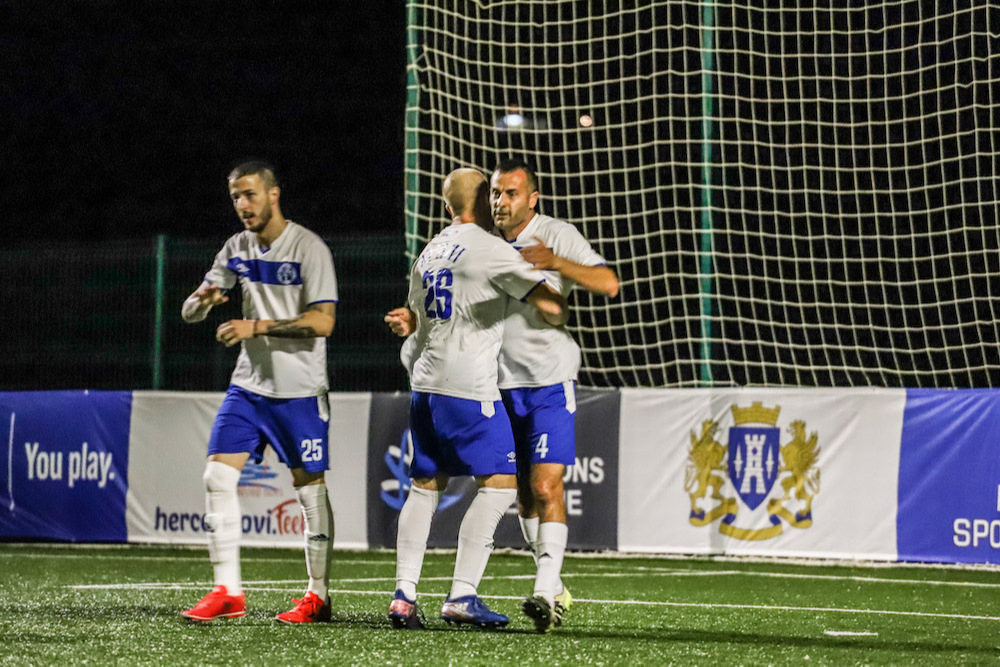 The EMF Champions League started with first matches on Wednesday. Look at the report!
SB Sabornog Hrama 🇲🇪 got their EMF Champions League campaign off to a flying start with a 3-0 win in what was quite a brutal encounter with their Bosnian opponents SIPA 🇧🇦 which saw 6 yellow cards in the opening match of this year's tournament and numerous heavy challenges.
The second game was a much closer match and one of the pre tournament favourites, Beerbasha 🇦🇿 from Azerbaijan, containing a couple of the reigning European champions in their squad couldn't get the better of their Czech opponents and G.I.C La Plate De Cunde 🇨🇿 racked up their first win in the Champions League at the first time of asking with a hard fought 2-1 victory.
The penultimate game of the night was between FC Laguna 🇨🇿 and local team Dadi Gradnja 🇲🇪
It looked for a quite a while that it was gonna be a great night for Czech sides when Laguna took the lead midway through the first half but the home team came out fighting in the second half and got an equaliser to ensure both teams started off their campaign with a point a piece.
The final game on the opening day saw a comfortably victory for Bosnian side Liten 🇧🇦 who proved far too strong for their Albanian opposition, ATS 🇦🇱
Some great shotstopping from both Goalkeepers had spectators thinking it was gonna be a low scoring game but 4 late goals, 3 of which came in the final two minutes made sure Liten got off to a winning start which took them a step closer to the knockout stages.
Have we already seen the winners of this year's tournament or will someone on 'Day 2' standout as likely victors of the EMF Champions League 2022.